Revolutionary Golf Cart Paths – Construction & Coatings

Nature's Path™

 Golf Cart Paths
Nature's Path™ – revolutionary cart path coating solution:
On-Course Solutions patent pending Nature's Path™ coating for Golf Cart Paths, utilizes the advanced technology and offers Golf courses a new and unique way of blending in with their natural surroundings.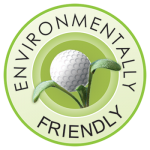 A Reduced Environmental Footprint is also the result if the cart path and surface coating is done with our unique product and application method.
Whether applied as a surface coating over an existing ordinary concrete cart path or applied on an in-situ constructed cart path Nature's Path™ will not only vastly improve the aesthetics of your golf course but will improve the integrity, strength and weather resistance of your cart path.

Applying this type of coating over your cart path will:
Help prevent cracking and breaking of the surface;

Increase skid resistance;

Become water and weather resistant;

cut labour and maintenence costs;

Greatly contribute to the enhanced superior look and feel of your golf course
Centurion Golf Club – Cart Path Demonstration
Before:
AFTER – Treatment with Natures's Path Method
Oubaai Golf Club Cart Path Demonstration
Nature's Path coating – applied at Ernie Els design Nondela Mountain Golf Estate
Commonly asked questions regarding Golf Cart Paths
Have there been construction techniques developed to enable the limits of the cart path to be defined as a clear edge?
on-course-solutions
2018-01-31T12:19:03+00:00
Our recommended method of construction is to use a Reclaimer/Recylcer/Milling Machine to mix the stabilizer and soil together in a homogenous mixture creating the 150mm layer and then using a grader to create the final levels and shaping followed by compaction. Once this layer has been constructed properly and the stabilizer given the required curing time a surface seal using the stabilizer is applied over the layer as a final seal. Upon completion of this the grassing can be done and during the hydro seeding of the edges the clear edge would be naturally defined as the seed will not germinate and root on in situ soil that is compacted to 98% Mod AASHTO.
In the absence of a Reclaimer a tractor pulled rotovator and a box blade may be used followed by a water tanker for the mixing of the copolymer and soil and finished as above.
GOLF CART PATHS – BROCHURES & REPORT

While Nature's Path Coating provides a totally new and unique solution for upgrades on existing Golf cart paths, as well as an effective method of protecting golf cart paths and extending their life while improving aesthetics….  On-Course Solutions is also able to construct Golf cart paths using a soil stabilizer with in-situ soil which will negate or significantly reduce the need for cement or imported aggregate which will result in decreased costs as well as a decreased environmental footprint.
Golf cart paths are essentially narrow roads – and should be designed and constructed in the same manner, following the same principles and specifications as a normal surfaced road.